Over 300 Defence Force members prepare to deploy to Lebanon
April 13, 2021
by Jack Mullen
Comments Off

on Over 300 Defence Force members prepare to deploy to Lebanon
The officer commanding a team of over 300 members of the Defence Forces who are heading to south Lebanon on the latest United Nations peacekeeping mission has insisted that all preparations necessary to combat the challenge of Covid-19 are being taken.
Over the last two weeks the troops of all ranks from across the country have been completing tactical training exercises at centres in the midlands and east.
Lieutenant Colonel Conor Bates said that a vaccination programme is under way in the camp. Two medical personnel will also be engaged in south Lebanon.
Lt Cl Bates is the officer commanding the 118th battalion. A member of 66th Cadet Class, he was commissioned in 1991 and posted to the 27th Infantry Battalion as a platoon commander. He has completed several tours of duty abroad and in Lebanon.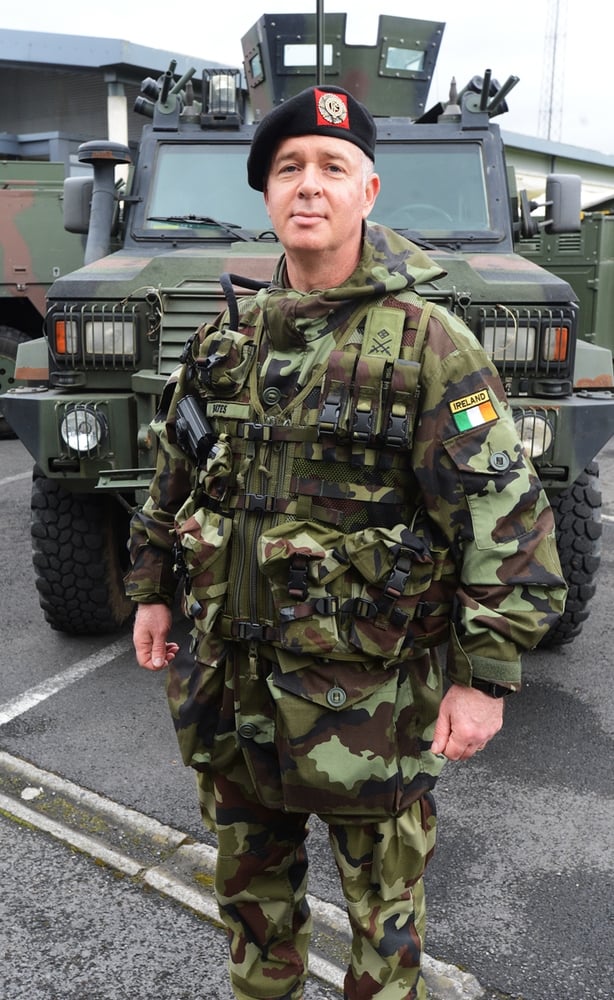 The 118th Infantry Battalion will travel to south Lebanon next month as part of UNIFIL (United Nations Interim Force in Lebanon) in two different missions.
Over the last two months, the unit was formally activated with forces reported to Custume Barracks, Athlone (Battalion headquarters and A Company), Gormanstown Army Camp, Co Meath (Recce Company) McKee Barracks, Dublin (Battalion Support Group) to begin administrative, logistical and tactical preparations for the deployment.
The travelling unit has a small international feel to it. Eleven of the 352 personnel involved are Maltese, with the remainder from Ireland.
The group will deploy in two parts to Lebanon, on 10 May and 31 May respectively, rotating with and replacing the 117 Infantry Battalion.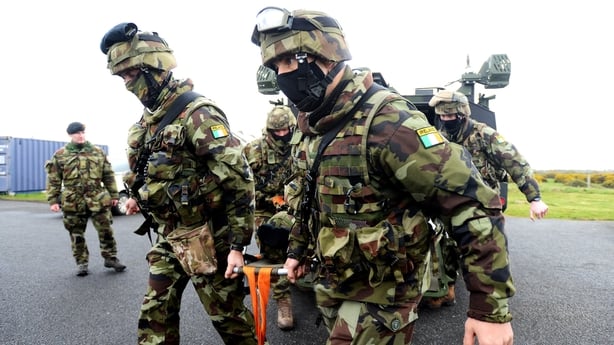 Prior to departure, a 14-day period of quarantine will be established in compliance with UN guidelines to ensure, with a high degree of confidence, personnel deployed for duty with UNIFIL are free of Covid-19.
The quarantine facility for both groups will be at Coolmoney Camp, Glen of Imaal, Co Wicklow, commencing on 26 April and concluding in late May.
The soldiers will then say goodbye to family and friends and travel directly from quarantine to their designated aircraft carriers.
Upon arrival in the mission area, 118 Infantry Battalion will complete another quarantine in order to facilitate the hand over.
The soldiers will then commence operations as part of a multinational battalion, comprising of Irish, Maltese, Polish and Hungarian personnel in accordance with United Nations Security Council resolutions.
The total number of personnel deploying to UNIFIL with the 118th infantry Battalion on this rotation is 352 – 341 Irish and 11 Maltese.
18 women will deploy within the battalion.
78 personnel will be travelling overseas in an operational capacity with the Defence Forces for the first time.
The soldiers and personnel travelling represent 28 counties. The five counties with the most representation are Westmeath, Kildare, Dublin, Cork and Offaly.
Lieutenant Colonel Conor Bates – the Officer Commanding – is a native of Clonaslee, Co Laois and lives in Tullamore, Co Offaly.
Gunner Scannel, serving with Recce Company, is the youngest member of the battalion at 19 years of age.
CS Newcombe, Company Sergeant Battalion Support Group, is 58 and the oldest member of the contingent.
Sergeant Higgins, a member of Recce Company, has completed the most overseas tours of duty of personnel within the 118 Infantry Battalion with a total of 16 tours. This deployment will be his 17th tour of duty.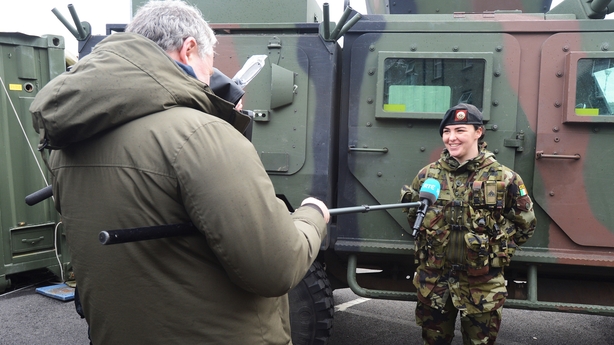 For one young Athlone soldier, duty with the UN in Lebanon will be especially poignant.
Private Shayene O'Neill is going back to a country where her grandmother's brother lost his life.
Private William O'Brien was killed when he was struck by a ricochet bullet while on sentry duty in south Lebanon in the 1980s.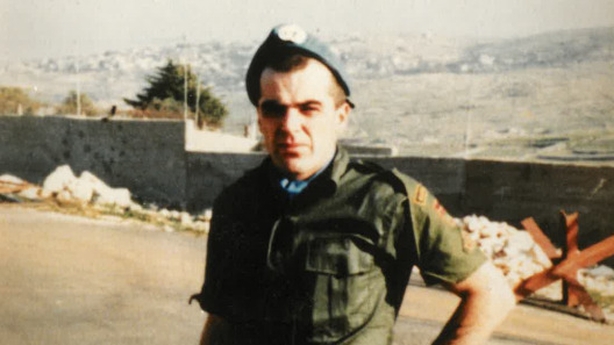 "My family has a deep association with the Defence Forces," she says.
"My grandfather was a member of the forces and we are very proud of my nanny's brother William who lost his life. I am very proud to be following in his footsteps."
Source: RTE